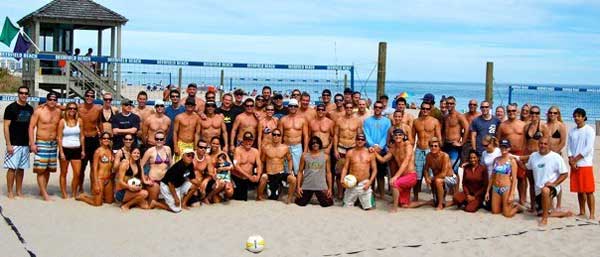 Forty of the best pro beach volleyball players in the world — including 19 Olympians — will converge in Fort Lauderdale this week for the Swatch FIVB World Tour Finals.
The tournament starts Tuesday at 10 a.m. and runs through Sunday. There are two courts set up next to the B Ocean Resort at Fort Lauderdale Beach Park, 1140 Seabreeze Blvd.
There are 10 two-man teams and 10 two-woman teams competing in an event that will award $500,000 in prize money, including $100,000 to each of the two winning teams.
Each bracket (men's and women's) is represented by the top eight teams in the world along with two wild-card pairings.
This is the first time Fort Lauderdale has hosted the event. The event came to South Beach in 1994, and one of the women's winners that day, Brazil's Isabel Salgado, will be represented in Fort Lauderdale this week by her son, Pedro Solberg.
Noticeably absent from this week's even will be the women's reigning three-time Olympic champions, Misty May and Kerri Walsh. May, 38, has retired, and Walsh, 37, who is trying to qualify for next year's Brazil Olympics with a different partner, is recovering from shoulder surgery.
On the men's side, there is an Olympic champion at this week's event — 6-9 American Phil Dalhausser, 35, who won gold with Todd Rogers in Beijing in 2008.
Dalhausser is paired up with 6-1 Fort Lauderdale native Nick Lucena, 36. And although they are here as wild cards, they won a tour stop in China before arriving in South Florida.